Chúc mừng năm mới !
I'm a day late, but HAPPY NEW YEAR!!! :) :) :)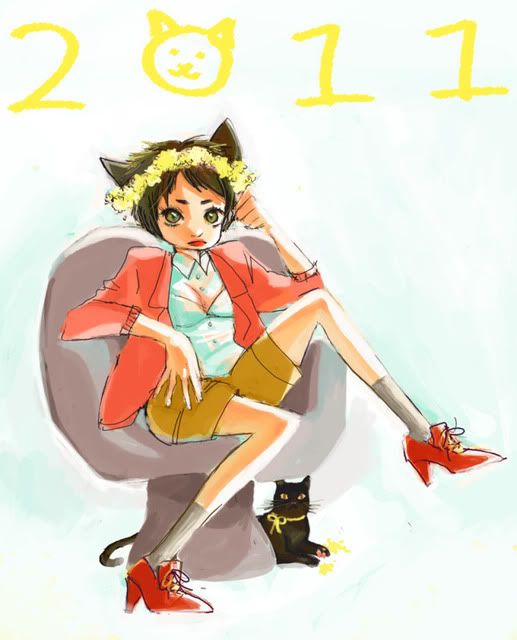 Year of the cat, babyyyyy. I used to be jealous of all the other kids in my class because most people my age are the year of the dragon (SUPPOSEDLY, year of the dragon is the luckiest); but now I like to think of the year as especially lucky since it's twoooo super adorable animals.
I hope you are all having a nice, happy weekend! :) :) :) :) :) My family and I watched fireworks at a few Vietnamese plazas, and tomorrow we are going to the big Tet festival in San Jose. I am so happy to be aliiveeeeeee, I feel very fortunate. LOVEEEEEEE YOU FOREVER!!
(Also, thanks for all the nice comments lately! Hee! :D )
Comments {11}